[VKSEN] 15 domestic startup teams challenging the Vietnamese market / NUTRABBIT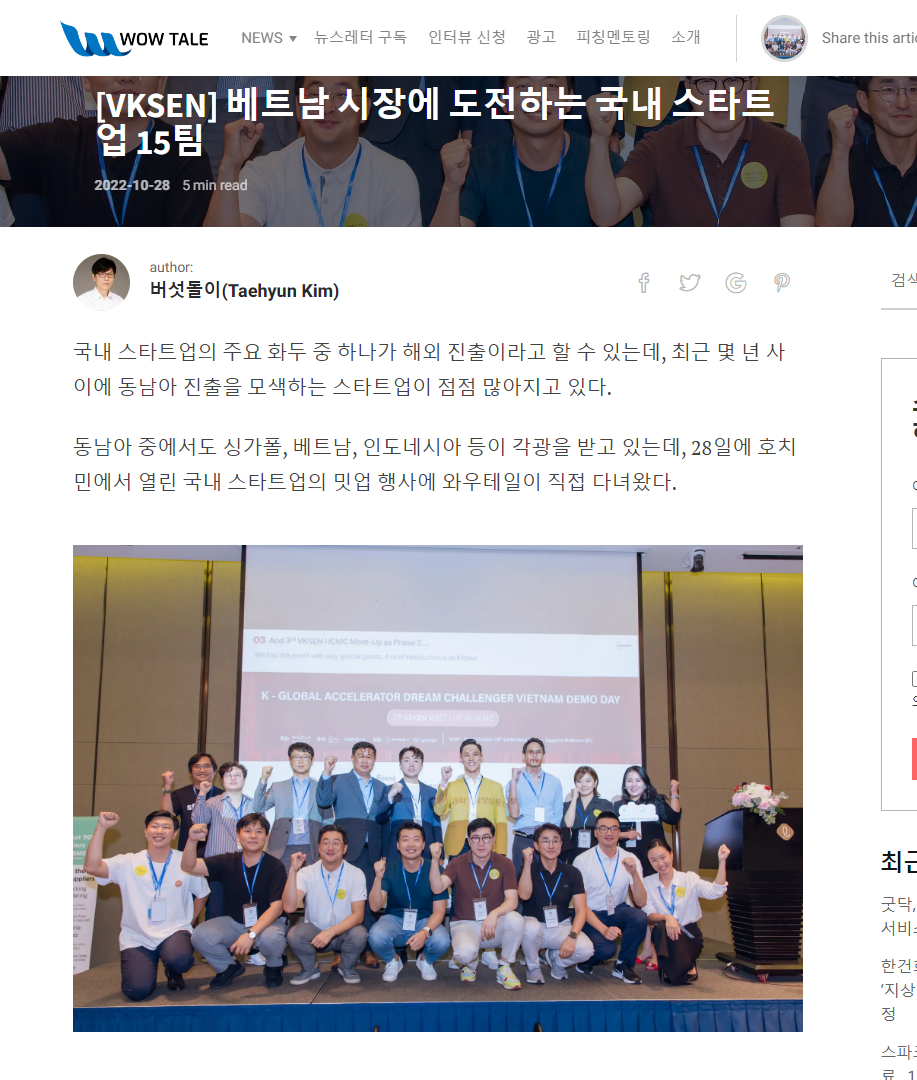 One of the main topics of domestic startups is overseas expansion, and in recent years, more and more startups are seeking to enter Southeast Asia.
Among Southeast Asia, Singapore, Vietnam, and Indonesia are in the spotlight, and Wow Tail visited a meet-up event of a domestic startup in Ho Chi Minh City on the 28th.
The event was held as part of the K-Global Accelerator Dream Challenger program organized by the Ministry of Science and ICT and the Information and Communication Industry Promotion Agency and co-hosted by Korea Investment Accelerator and The Investment Lab. It is a Vietnamese Korean Startup Entrepreneur Network (VKSEN) Ho Chi Minh Meet-up prepared by The Invention Lab, which continues to invest the most actively in startups entering Vietnam among domestic accelerators.
VKSEN started in 2019 as a CEO dinner meeting of startups that The Invention Lab initially invested in Vietnam, which was suspended due to COVID-19 and has been in full operation since May this year when quarantine measures in Vietnam were lifted. Following Ho Chi Minh City in May and Hanoi in August, domestic startups that entered Vietnam again gathered in Ho Chi Minh City on the 28th.
It is not easy to run a business in Korea, but 15 domestic startups struggling in Vietnam participated in the event. Most startups have established local subsidiaries in Vietnam and are operating them by hiring local employees. Since it is difficult for domestic investors to directly invest in Vietnamese corporations, it is common to invest in parent companies established in Korea or Singapore.
"This is the first time that Korean startups in various fields in Vietnam have set up their own booths to network with Korean-Vietnamese investors and their customers and introduce services and products," said Jinyoung Kim, CEO of The Invention Lab, who prepared the event. Most pitching-oriented Demo Day is common in the startup scene here in Vietnam, but rather, the market where business cooperation is important centered on networking is Vietnam, he said. "We plan to communicate directly at the booth and have a pitching session from next year with only investors as side events. Korean conglomerates interested in entering Vietnam are also welcome. "Next year, we will have various times to increase investment, advancement, and actually seek local business cooperation by increasing funds in the early stages of entering Vietnam," he said.
The 15 teams that participated this time were divided into five sections: Working Mom & Education, Beauty Tech, Fashion Tech, Life Innovator, and B2B, and 150 people attended the booth, including local investors, local industry workers, and investors from Korea.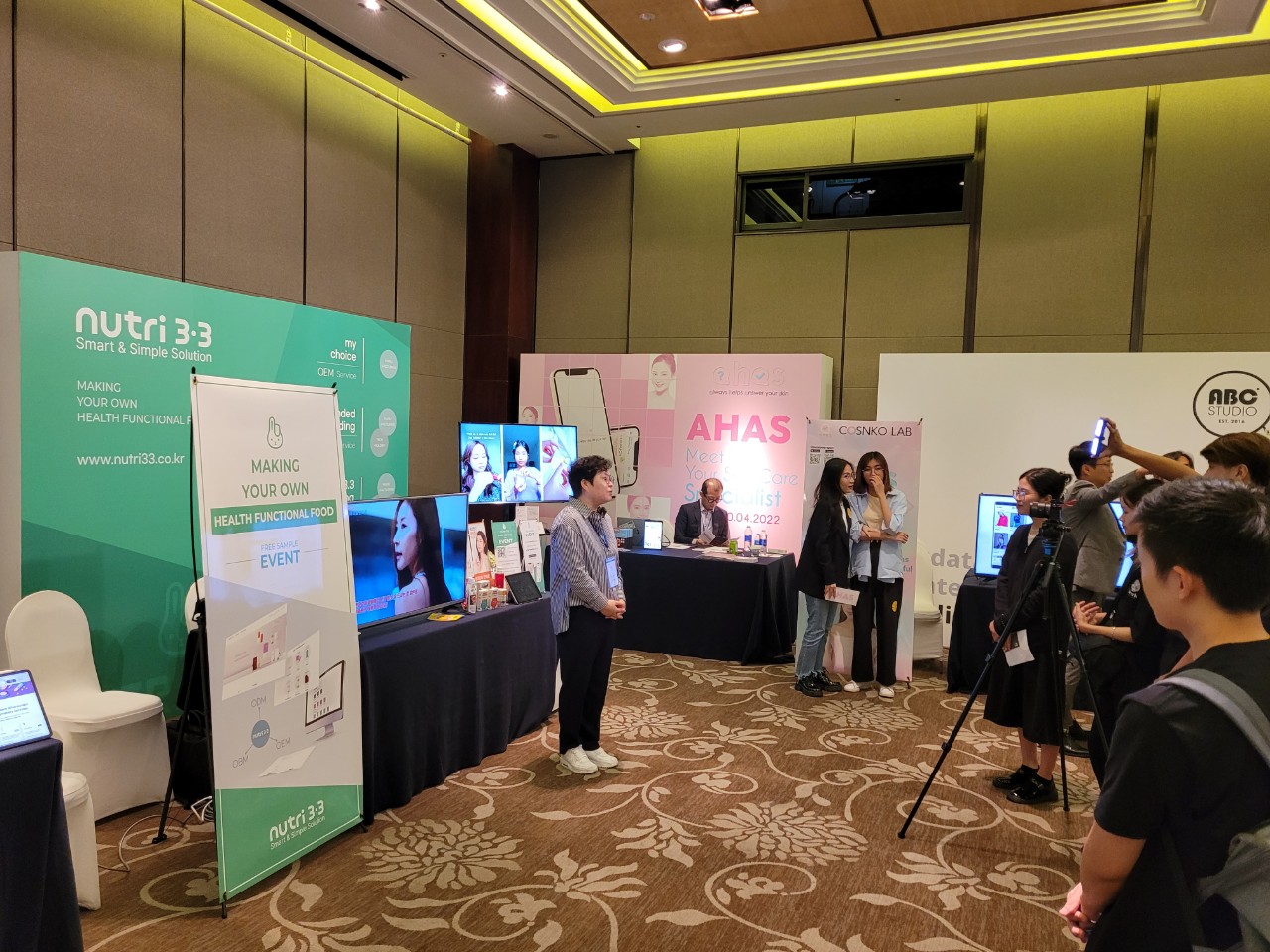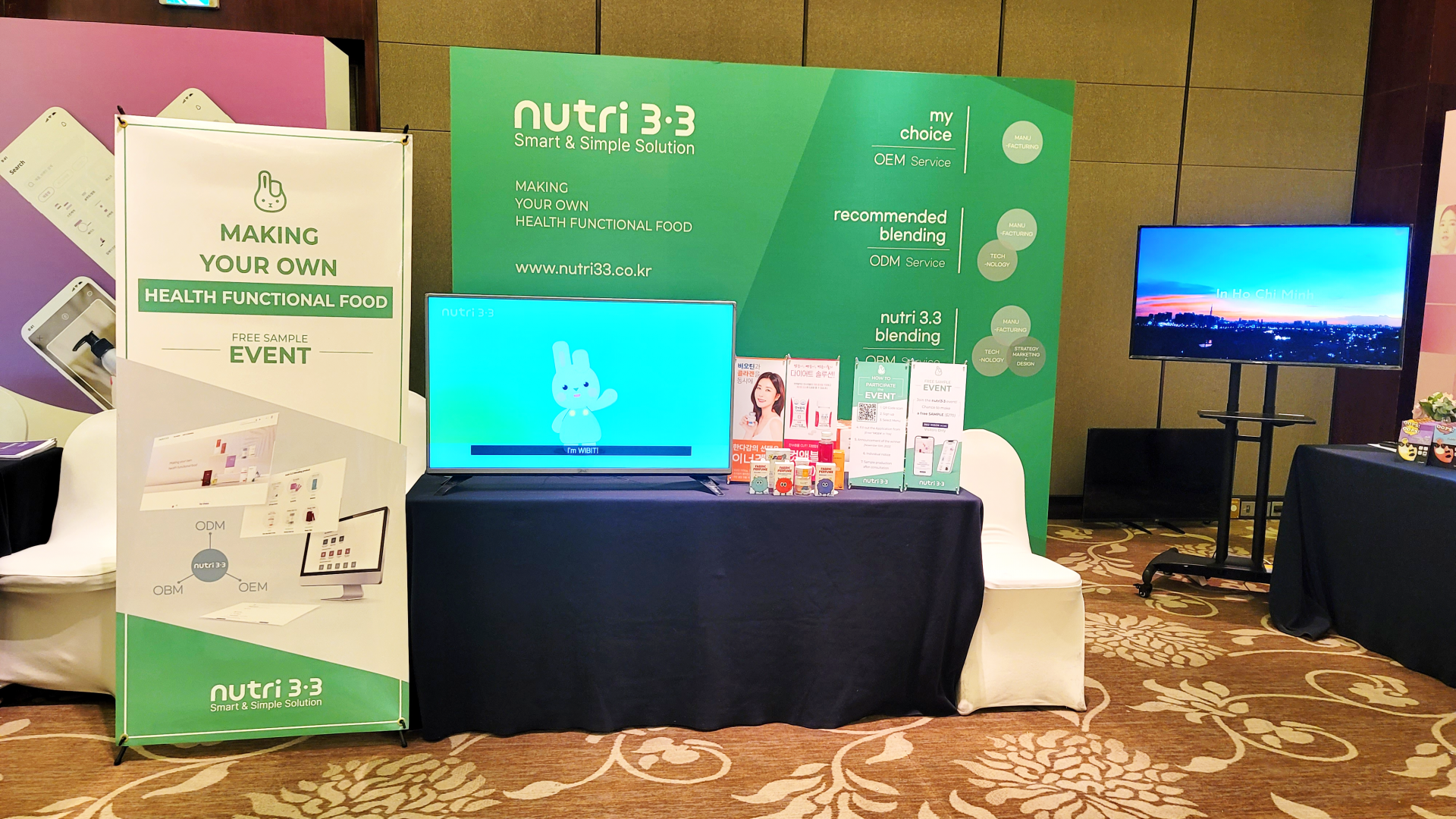 [NUTRABBIT]
nutri3·3 was launched in September 2022 to provide free quotation and sample production services related to OEM / ODM / OBM. As of October, the number of monthly users (MAU) and quotation applications has been steadily increasing, and in particular, the number of Southeast Asian users such as Indonesia and Vietnam is showing a similar trend to the number of domestic users.